By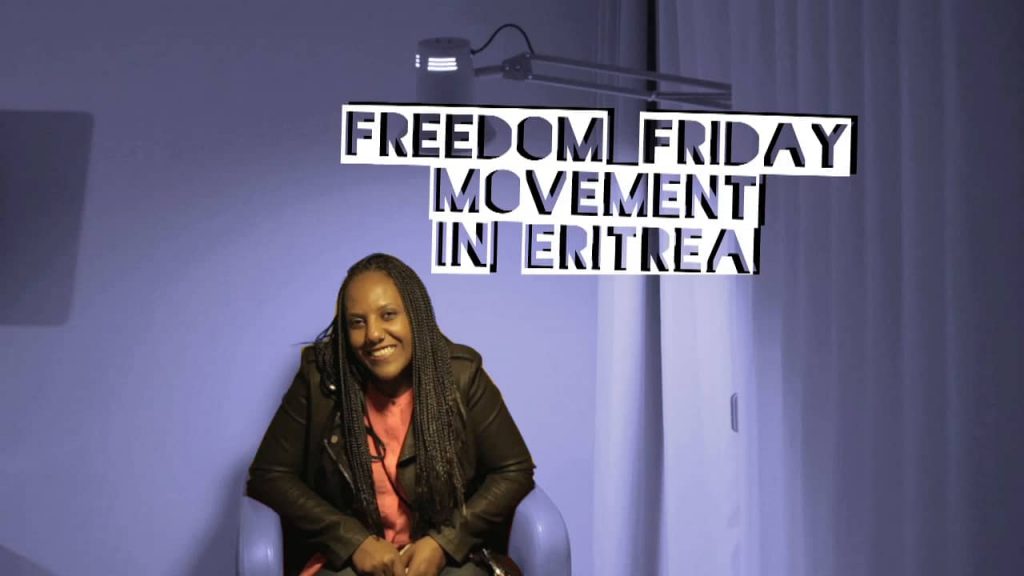 For Eritreans fleeing their country, knowing one journalist's phone number can be their only chance for survival.
Meron Estefanos runs a radio phone-in-show from her home in Stockholm, Sweden, to reach Eritreans, especially migrants crossing the Mediterranean, or victims of kidnapping held for ransom in the Sinai Peninsula.
"I try to get the phone number of the person holding refugees and I contact United Nations High Commissioner for Refugees on their behalf," Estefanos told Global Comment.
She also helps to raise funds to pay off smugglers' ransoms. Many Eritreans, held for ransom by Bedouin smugglers, are tortured and murdered if demands go unpaid.
But Estefanos says the Eritrean government accuses her of working as a trafficker. "They don't want to lose their supporters, so they try to taint my reputation, saying that I'm hired by the CIA to destabilise the country."
Estefanos left Eritrea when she was 14 years old but returned to the country in 2002 as a journalist; disturbed by what was going on, she turned to activism.
Eritrea has one of the most repressive regimes in the world. The government has used murder; forced disappearances; and rape and torture as a means of punishment since Eritrean authorities took control of the formerly Ethiopian territory in 1991. The United Nations (UN) has condemned its use of enforced conscription, enslavement, imprisonment, rape, and torture. Each year, thousands of Eritreans risk their lives in fleeing to Europe. In 2016, about 50,000 Eritreans applied for asylum in Europe.
A 2016 UN inquiry found that officials in Eritrea enslaved up to 400,000 people in Eritrea by the authoritarian government.
"Eritrea is a mafia regime. Prisoners of conscience are dying one by one. There is national slavery, rather than national service. Conscripts dig for twelve to fourteen hours a day. They're punished by guards if they stop to rest," said Estefanos.
She claims international mining companies are deriving their labour force from the national service, turning a blind eye to the atrocities and human rights abuses.
In 2014, three Eritrean refugees launched a historic legal caseagainst Canadian mining company Nevsun on the grounds of modern slavery. They alleged they were forced to work at Bisha Mine and endured harsh conditions and physical punishment. Last year, the company lost its bid to prevent the lawsuit from going ahead. Speaking with The Guardian, several workers alleged they had been forced to work at the mine, earning as little as a dollar a day, in horrendous conditions.
Some western countries, including Britain, have been increasingly unwilling to offer Eritreans asylum.
Eritrean human rights activist Dr. Sarah Ogbay, from the London-based Network of Eritrean Women (NEW), highlights Switzerland's hypocrisy with regards to Eritrea. The Swiss government is returning migrants and asylum seekerswith rejected asylum claims to countries where they are endangered.
Amnesty International has strongly criticised Switzerland, citing cases of "of people with failed asylum claims or undocumented migrants" being sent back to countries including Sri Lanka, Turkey and Sudan where they were at risk of "serious human rights" violations.
"Yet Swiss mining companies are profiting in the hundreds of millions from Eritrea" said Ogbay.
NEW raises awareness within UK's Eritrean community towards ending gender inequalities, violence against women and harmful traditions such as forced marriage and female genital mutilation. "Many Eritrean women refugees do not know how to access the education system. In Eritrea they have a supportive community, but in the UK they're alone. Some of them left their children with their mothers in Eritrea. Here, they're destitute and confused." Said Ogbay.
Ogbay and her four children, then between the age of seven and seventeen, left Eritrea on foot when her husband's family were being imprisoned and interrogated about their political allegiances. They walked for two nights to get to Ethiopia. "In the end we were lucky, but I knew people who were supposed to help us cross over, but they left us in the middle of nowhere, we couldn't see anything. Around midnight, hyenas went around us but left us alone. We prayed."
Estafanos says it is essential that European countries implement sanctions against Eritrea in order to stop the legitimacy of the mafia regime, hiding the root cause that's making people flee.