While Prime Minister Abiy is rightly congratulated around the world for his domestic and international reforms – culminating in Sunday's peace deal with Eritrea, signed in Saudi Arabia – at home he is in real trouble.
Ethnic clashes are blighting the country. Some 2.6 million people have been forced to flee their homes.
As one independent site summed up the situation: "There are over 910,000 refugees and approximately 2.6 million IDPs in Ethiopia. Around 1.4 million IDPs were newly displaced due to conflict and violence between January and June 2018." 
Here is a detailed report of clashes outside Addis Ababa.
Source: Ethiopia Observer
---
Violence and looting on the outskirts of Addis Ababa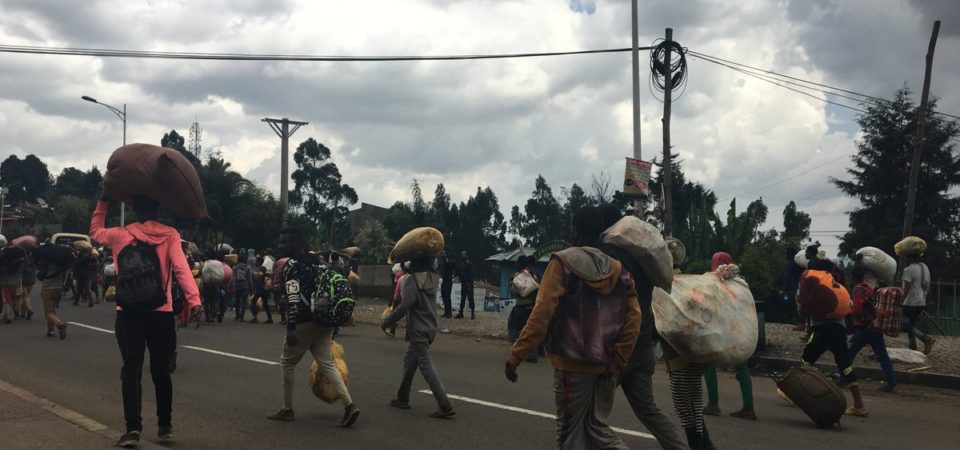 A weekend of violence on the outskirts of Addis Ababa left unspecified numbers dead and hundreds displaced, police and witnesses said. A well-organised and ruthless gang prey on residents with knives, stones or iron bars in Ashewa Meda, Burayu, Anfo, Keta and Asko areas of Oromia region, according to multiple witnesses.
The attacks were carried out on Friday and Saturday nights, and according to many accounts had an ethnic and criminal trend, Oromo youths targeting minority Dorze, Gamo, and Wolaita ethnic groups. "They entered to our house and they destroyed all of our property. They torched all the weaving tools with box of matches. Nothing is left."
Luckily, some neighbours helped us to leave and I fled with my children at around three after midnight," a distraught man from Dorze tribe in his fifty told the state broadcaster ETV.  Most of the Dorzes are engaged in weaving white robe.
"We don't know who they are. They entered into the house in groups and did a wholescale looting of property, and they attacked us," another witness, a young woman in her twenties said.
The recently released leader of Ethiopian Muslim community, Ahmedin Jebel wrote on his Facebook page, citing some witnesses that the violence started with a skirmish between the local Oromo and Dorze tribes, which led to the death of two Oromo women. Angry Oromo mob reacted in retaliation, attacking Dorze people and looting their houses and shops, he cited the witnesses. Ahmedin also mentioned about receiving information from several people who said that Oromia police's inability to decisively deal with the criminal activities and certain community dwellers organizing themselves into vigilante groups to protect themselves and others from the menace.
Terrified residents, most of them from Dorze and Gamo tribe, fled the area following the attack on the following day and around five hundred people including children and women have been given shelter in churches and schools in Addis Ababa. Deputy Mayor of Addis Ababa, Takele Uma Banti who visited a temporary shelter at Kale school this morning tweeted that, "the spate of violence and counterattacks are unacceptable and run contrary to the spirit of medemer, unity, togetherness, and inclusion." Local administrators have asked aid agencies operating in the area and residents to provide humanitarian assistance.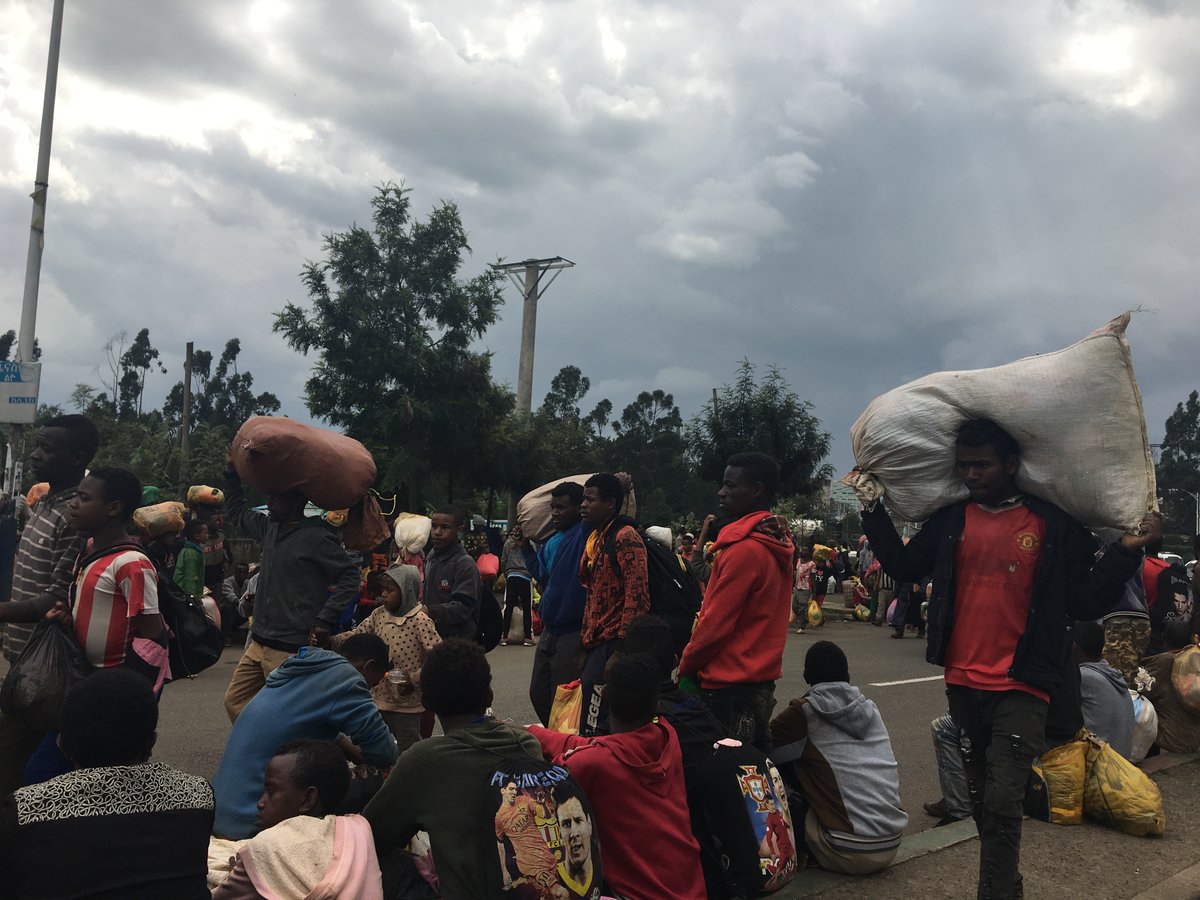 The Oromia region Police Commissioner Alemayehu Ejigu told ETV that 70 suspects have been arrested in connection with the violence. He said police is taking steps to restore peace and to return the displaced persons.
The assailants were not identified, but several people on social media and websites pointed fingers at the underground activist networks, known as Qeerroo. "The killings took place as the Qeerroos return home on Saturday to their districts outside the capital after taking part at a welcoming rally in Addis Ababa's central Meskel Square for leaders of the Oromo Liberation Front (OLF), a group that was in exile for most of its existence," the Ethiopian Satellite Television and Radio (ESAT) reported.
However, others disagreed. Mohammed Ademo, the founder and editor of OPride.com, said that the organized mob and agent provocateurs represent no one. "They are hired (organized) to sow discord, division and mistrust. Let's not fall into their traps. Let's stop pointing fingers at each other and blaming entire groups of people or communities," he wrote on his Facebook page. "No one benefits from the lawlessness and rising violence. It will hinder the ongoing reform. It will pull us back to the dark days of mass arrests and military command post," Mohammed warned.
The incident further heightened security fears, after worsening violence across the country and casts shadow for the reformist leader Abiy Ahmed.
Abiy who is in Saudi Arabia denounced the killings."Prime Minister Abiy Ahmed strongly condemns the killings and acts of violence against innocent citizens … These cowardly attacks represent a grave concern to the unity and solidarity of our people & will be met with appropriate response," said Fitsum Arega, the prime minister's chief of staff, in a tweet.
Main image: People arriving in Addis Ababa fearing violence on the outskirts of the city. Photo Kalikidan Yibeltal.